Persy Four is a sustainable and acoustic meeting pod with excellent ventilation, created to provide great group focus work.
Persy Four holds an exceptional soundproof cover having in total 5 layers of soundproofing materials inside thick 8cm walls, each absorbing different sound frequencies. The glass contains 2 layers with an acoustic laminate limit sound entering or leaving the booth. Furthermore, special sound traps are used in the acoustic meeting pod to prevent sound from entering through ventilation channels. The result? 750 kg weight of sound blockers and 35db noise reduction.
This acoustic meeting pod carries best-in-class ventilation with 8 fans that power the cold air inflow and 6 fans that pull warm air out of the booth, resulting in <1°C temperature increase over 1h of use. All the fans are ultra-quiet operating at below 19db (that's quieter than a whisper!).
Lastly, Persy Four was created with a great focus on reducing our environmental footprint. The interior is made of recycled PET felt lines originated from 2400 recycled plastic bottles; 90% of its core components are locally sourced; Moreover, for every booth sold, 10 trees get planted in the Amazon rainforest!
PERSY FOUR
| | |
| --- | --- |
| FEATURES | Motion sensing LEDs & ventilation; 5 layers of soundproofing (35 db reduction); Integrated wheels; Two plugs and two USB sockets; Sofa & table included; Choice between a whiteboard or TV. |
| SUSTAINABILITY | Recycled PET fabric made from 2400 recycled plastic bottles; For every booth sold, 10 trees get planted in the Amazon rainforest; 70% of materials come from sustainable sources; 90% of core components are locally sourced |
| CERTIFICATIONS | CE certified |
| COLOUR | Choose from 30 colours for the walls, door and door handle |
| MATERIALS | Recycled acoustic PET fabric; Oak table; Magnetic door; Composite wood exterior |
| MANUFACTURED | Manufactured in the EU |
| DIMENSIONS | Booth: 231 cm (H) x 143 cm (D) x 224 cm (W); Table: 80 cm (W) x 100 cm (L) |
RESOURCE TYPE
FILE TYPE
2D DWG FILES
DWG
3D DWG FILES
DWG
MAX FILES
MAX
REVIT FILES
RFA
SKETCHUP FILES
SKP
PRODUCT IMAGES
JPG/PNG
PRODUCT SHEET
PDF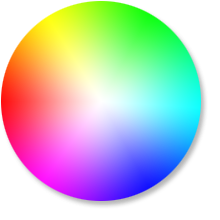 PERSY BOOTH
Colours Available
PERSY BOOTH
Painted Composite Wood
Related Products
PERSY ONE
ACOUSTIC PHONE BOOTH
CHAT
ROOM DIVIDER MEETING POD
FACE-TO-FACE
MODULAR MEETING POD WITH ADJUSTABLE TABLE
EXPLORE ALL PRODUCTS