September 06, 2021
Far more than just a trend, sustainability is about protecting the land we live on, safeguarding finite natural resources, and ensuring that we leave the planet healthy for the next generation.
So what is sustainable furniture and how does sustainable furniture make an impact on the planet? The definition of sustainable is 'able to be maintained at a certain rate or level'. It's estimated that a staggering 40% of all carbon emissions comes from the built environment, so combined with evolving design trends there's a demand for 'fast furniture' – just like that of fast fashion; cheap, poorly made, and often with the lowest quality of materials. This type of furniture will inevitable end up in landfill.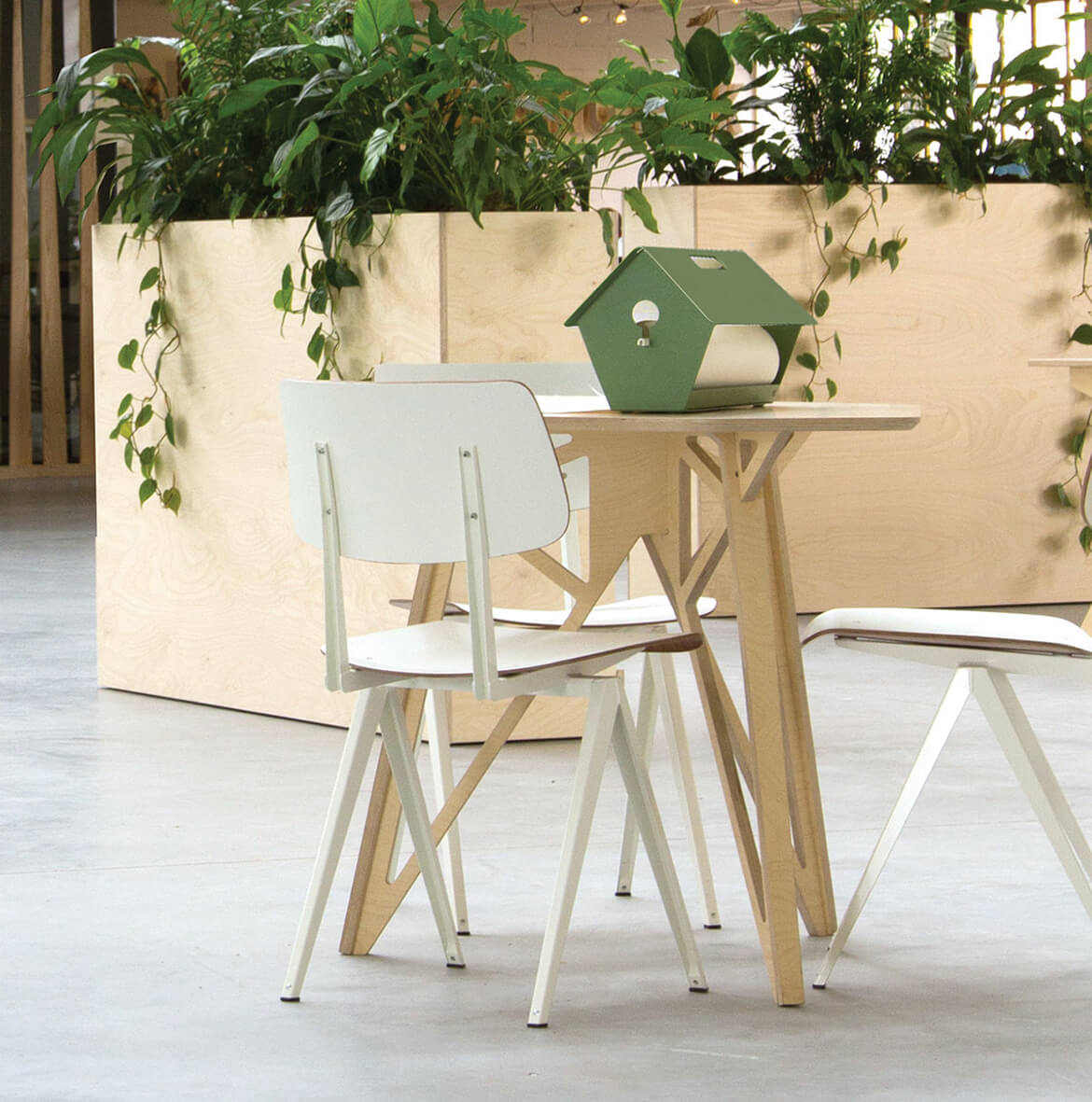 By contrast, sustainable furniture is a responsible consumer choice that many forward-thinking companies are looking to embrace. Sustainable furniture often includes some or all of the following:
Environmentally-friendly materials – items found in nature such as wood, stone, leather, clay or wool;
Recycled or waste materials – plastic is an incredibly harmful material because it never decomposes, so by re-using plastic we can keep it out of our natural habitats so although the material itself isn't sustainable, you can make sustainable furniture by repurposing waste into another product;
Circular economy processes – keeping materials in use for as long as possible which can then be re-used again and again;
Durability - The longevity of furniture is important; too often furniture less than a year old can be thrown away when there's a new fit out – a practice that must stop if we are to reduce waste going into landfill. A product that can withstand daily use, year after year, is far more valuable and sustainable than an item that will need to be replaced every few months;
Managed resources – For example, when sustainable furniture is sourced from FSC (Forest Stewardship Council certification) certified forests, buyers and sellers can rest assured that their wood products are not only renewable, but that they come from forests that are managed responsibly;
Carbon footprint – items that are made locally have less distance to travel, which reduces the overall carbon footprint. Products made in China and shipped to the UK have a large carbon footprint due to shipping or air freight costs, both financially and the negative impact that has on the environment.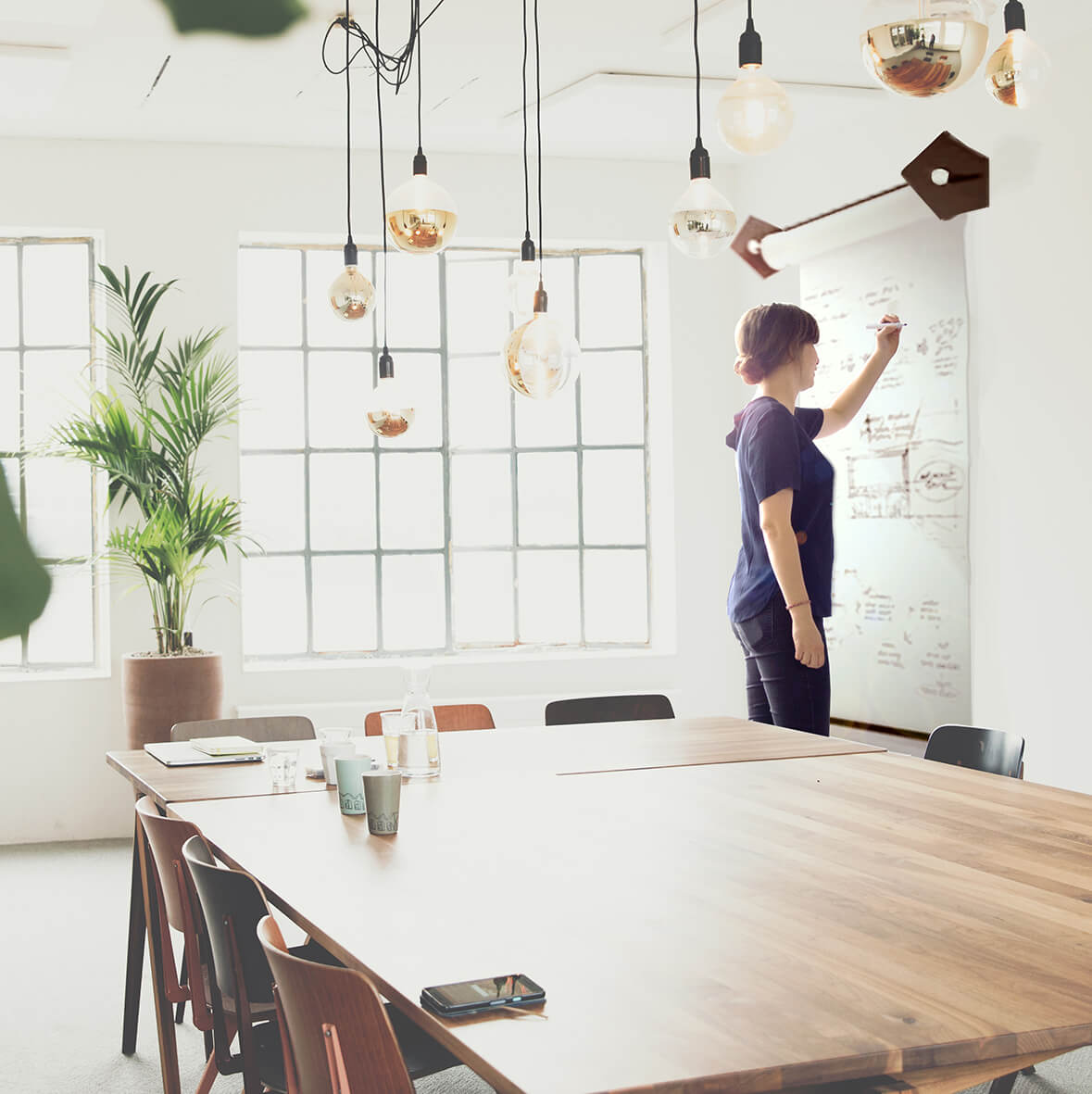 Investing in sustainable furniture demonstrates a company's awareness and commitment to protecting the planet. Interestingly 65% of people are more likely to work for a company with a strong environmental policy and according to one study 40% of millennials would take a pay cut to work at an environmentally responsible company. Sustainable living is evidently better for business as well as the planet.
Studio Vix, one of Agilita's newly launched furniture designers, have designed their products according to the circular design principles which aim to maximise lifetime usage, minimise waste, and ensure that materials can be re-used again and again.
Where more than one material is used, they are easy to separate and replace. Their sustainable furniture uses materials such as steel, glass enamel, FSC paper / wood and recycled textiles which are locally sourced. Studio Vix products are also designed in a way that means they require minimal space when being transported, which again helps reduce their overall carbon footprint. All parts of their products are easily replaceable to extend the item's lifecycle.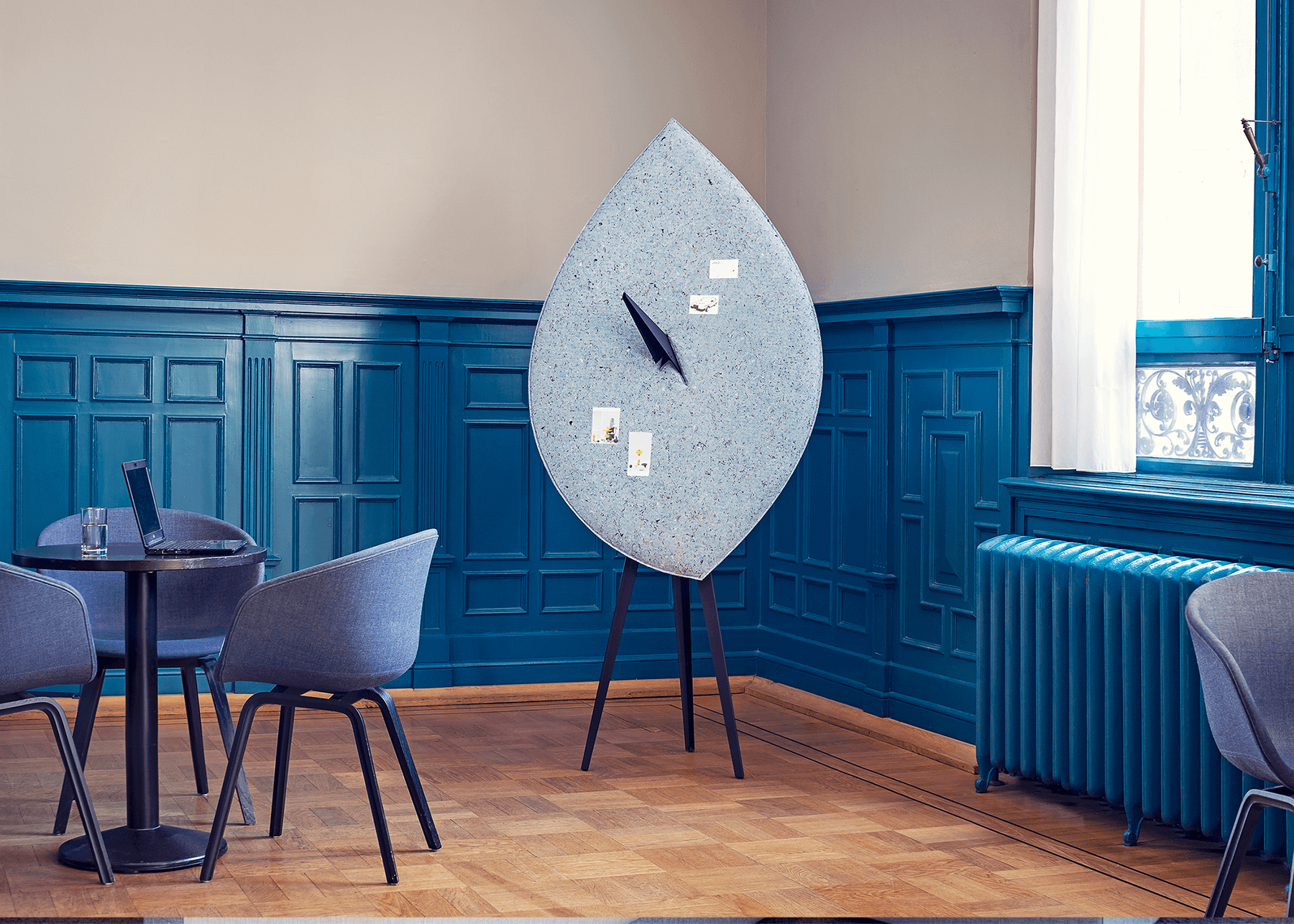 For example, the 'Leaf' acoustic display board is made of 100% recycled textile felt made out of old jeans. So not only is it a beautiful board for displaying mood boards, drawings and client concepts, it's also a great example of sustainable furniture with an added benefit of absorbing unwanted office noise.
The portable flip chart and whiteboard 'Owl' is 99% recyclable, due to Studio Vix focusing on it being a piece of sustainable furniture first and foremost. It's made from magnetic ceramic steel.
What's more the outer fabric and stuffing within 'Butterfly' - the acoustic desk screen divider – is made from 100% recycled PET. Polyethylene terephthalate, helpfully shortened to PET, is a universally recognised recyclable plastic material.
Knowing where to find sustainable furniture is often the first part of the solution. Agilita is delighted to offer Studio Vix's ethically made, high quality and long-lasting sustainable furniture that are a timeless addition to the modern workplace.
For more information on any of the products seen above, email us at design@agilita.co.uk.