September 01, 2021
It might seem like a simple question with an easy answer: mental health in the workplace is important because it makes workers happier and more productive. 13% more productive in fact, confirmed by Oxford University and BT, who spent six months researching call centres. They found that "when workers are happier, they work faster by making more calls per hour worked and, importantly, convert more calls to sales".
But knowing exactly how to promote positive mental health in the workplace can be difficult because happiness and wellbeing are complex emotions to pin down. It's no surprise that many workers have struggled, particularly over the last 12 months, as demonstrated by the statistics:  
UK mental health in the workplace statistics
Around 1 in 6 people experience mental health problems in the workplace;
Over 12% of all sickness absence days in the UK can be attributed to mental health conditions;
Better mental health support in the workplace can save UK businesses up to £8 billion per year (all statistics from www.mentalhealth.org.uk).
Boosting mental health in the workplace is a worthy investment, both for employers and employees, and although many companies may consider resources such as IT infrastructure or ergonomic furniture a more worthy investment, investing in your people is more than worth it.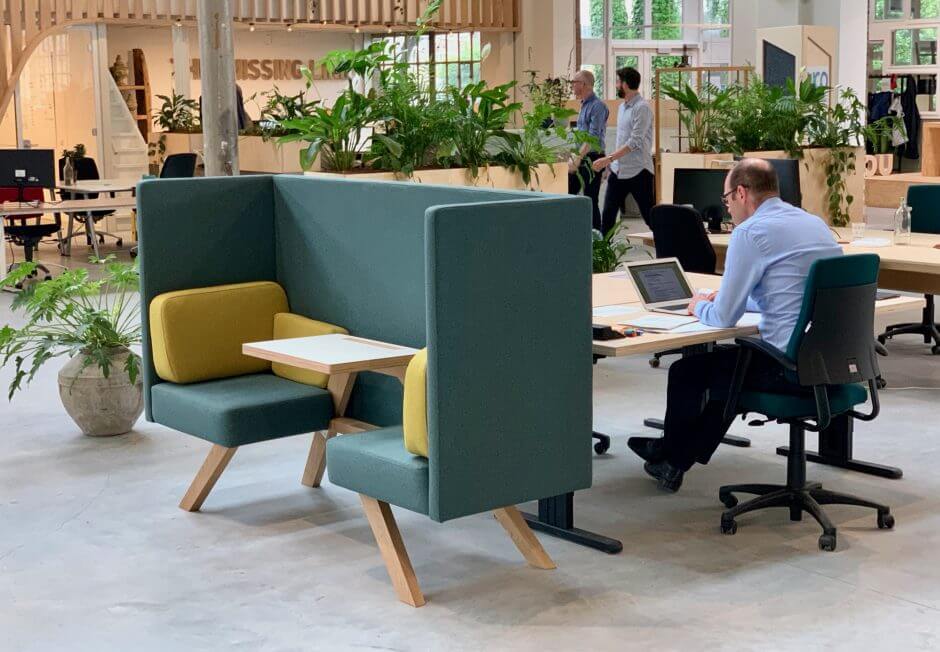 Why investing in mental health in the workplace is a return on investment
Introducing a workplace intervention in the form of an employee screening and care management for those living with (or at risk of) depression was estimated to cost £30.90 per employee for assessment, and a further £240.00 for the use of CBT (cognitive behavioural therapy) to manage the problem. According to an economic model, in a company of 500 employees where two thirds are offered and accept the treatment, an investment of £20,676 will result in a net profit of approximately £83,278.00 over a two year period;
Promoting wellbeing at work through personalised information and advice, a risk-assessment questionnaire, seminars, workshops and web-based materials will cost approximately £80 per employee per year. For a company with 500 employees, where all employees undergo the intervention, it is estimated that an initial investment of £40,000 will result in a net return of £347,722 in savings, mainly due to reduced presenteeism, lost productivity that occurs due to an employee working while ill, and absenteeism, missing work due to ill health (all statistics from www.mentalhealth.org.uk).
Thankfully there's an abundance of support available for employers who believe mental health in the workplace is important. Champion Health found that searches on workplace mental health have gone up by 800% during lockdown, with an 85% increase in searches for 'workplace wellbeing initiatives'.
How to improve mental health in the workplace
Mind - Mental health charity Mind has phenomenal employer and employee training and support, offering e-learning, virtual training, in-house training and an abundance of courses;
HSE – Government run HSE offers research, tools, templates, checklists and talking toolkits that can support employers with mental health awareness and support;
Mental Health First Aid England – With more people working remotely, My Whole Self is a campaign to strengthen virtual relationships;
Remploy – The 'Access to Work Mental Health Support Service' is available to any employee with depression, anxiety, stress or other mental health issues affecting their work for free, with support for up to nine months; ideas for work adjustments; and suitable coping strategies.
When it comes to providing wellness spaces in the workplace, you don't need a huge room with arrows and a giant neon sign saying MENTAL HEALTH AREA. Instead, positive mental health can be woven into the very fabric of your workspace.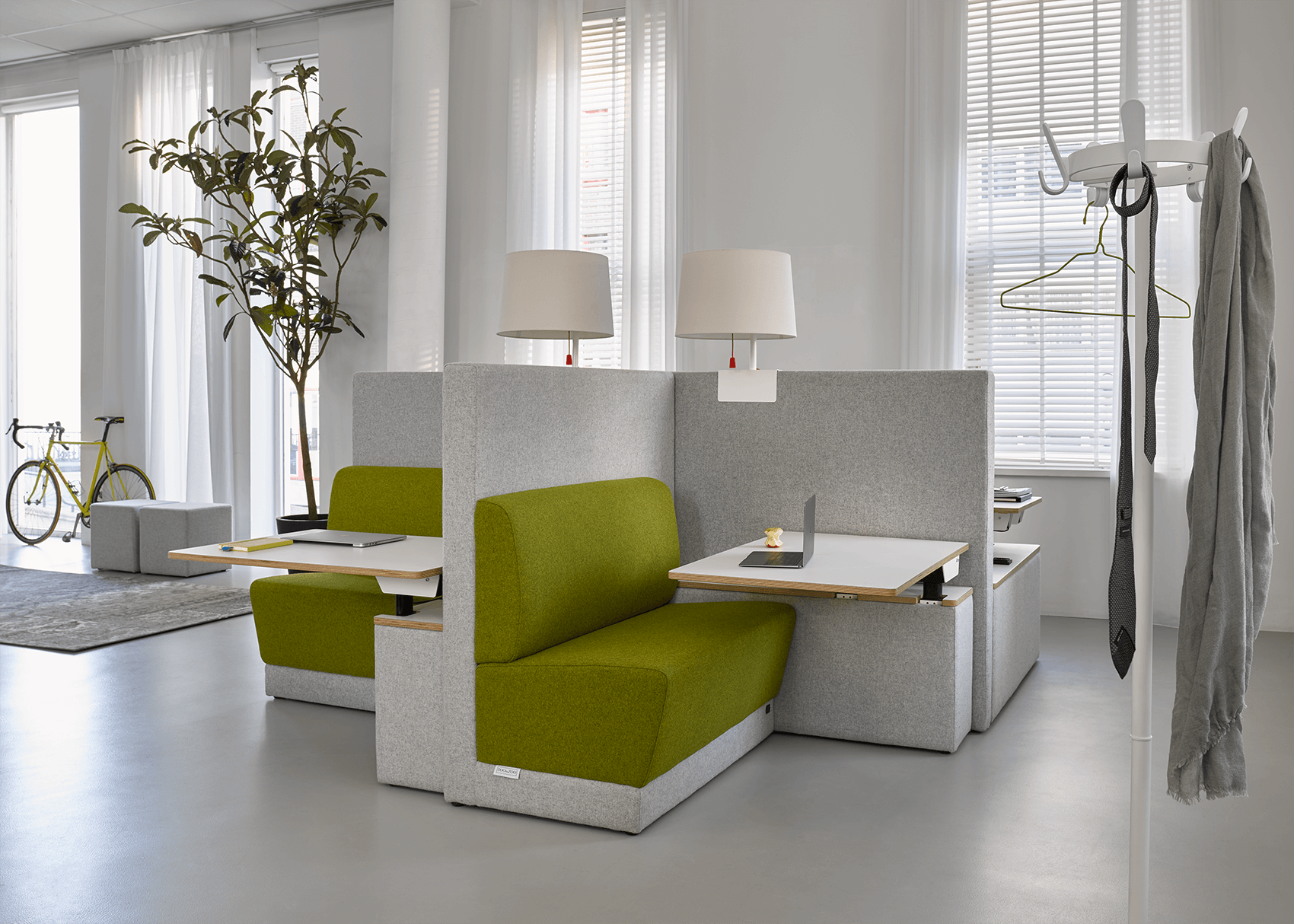 Spaces for positive mental health in the workplace
Provide a space that's away from eyeline. This doesn't need to be a separate room, just a private environment that's away from prying eyes. A meeting booth or seating with a high back enables people to take a moment for themselves;
Create a no-tech area with sinky sofas, ideally next to a window, that can provide a different perspective. Sometimes having an unplugged area with no computers, no phones, and no distractions, can help soothe our minds;
Help people feel better by giving them some control over their surroundings. A variety of seating areas for different comfort levels, soft blankets to make someone warmer, noise-cancelling headphones, portable table lamps to adjust the brightness in their surroundings.
Physical illness doesn't have a stigma, so mental health shouldn't either. A holistic approach to positive mental health in the workplace will improve employee happiness and productivity, reduce absenteeism, and in turn create a strong and sustainable business going forwards.
Want to know what to expect from a modern workplace? We've rounded up the 10 workplace trends from the last few months – click here to find out more.